Since we opened our first shop in 2003, we have been giving back to our communities through partnerships with national and local nonprofit organizations that champion causes important to us. After formalizing our programs in 2019, Voodoo has raised more than $100,000 for our partners. With the strong belief that giving back to the community is the right thing to do, we pride ourselves in being a leader in healthy, happy communities. We are dedicated to using our resources to make a difference in the diverse communities that we serve.
We welcome you to learn more by following us on Instagram, Twitter, Facebook and LinkedIn.
The Organization for Autism Research (OAR) was created in December 2001 – the product of the shared vision and unique life experiences of OAR's seven founders. Led by these parents and grandparents of autistic children and adults, OAR set out to use applied science to answer questions that autistic individuals, their parents, families, teachers, and caregivers confront daily.
OAR strives to use science to address the social, educational, and treatment concerns of autistic people, parents, autism professionals, and caregivers. The mission of "applying" research to answer questions of daily concern to autistic people and those around them defines our goals and program objectives and shapes their budget.
In addition to funding research, OAR's mission includes the requirements to:
Disseminate new and useful information to as many members of the autism community as possible, and
Direct all research and programs initiatives toward enhancing the quality of life for autistic individuals and the families that give them love and support
St. Jude Children's Research Hospital is leading the way the world understands, treats and defeats childhood cancer and other life-threatening diseases. Its purpose is clear: Finding cures. Saving children.® Treatments invented at St. Jude have helped push the overall childhood cancer survival rate from 20% to more than 80% since the hospital opened in 1962. St. Jude won't stop until no child dies from cancer.
St. Jude shares the breakthroughs it makes, and every child saved at St. Jude means doctors and scientists worldwide can use that knowledge to save thousands more children. Because of generous donors, families never receive a bill from St. Jude for treatment, travel, housing or food, so they can focus on helping their child live.
Visit St. Jude Inspire to discover powerful St. Jude stories of hope, strength, love and kindness. Join the St. Jude mission by visiting stjude.org, liking St. Jude on Facebook, following St. Jude on Twitter, Instagram, LinkedIn and TikTok, and subscribing to its YouTube channel.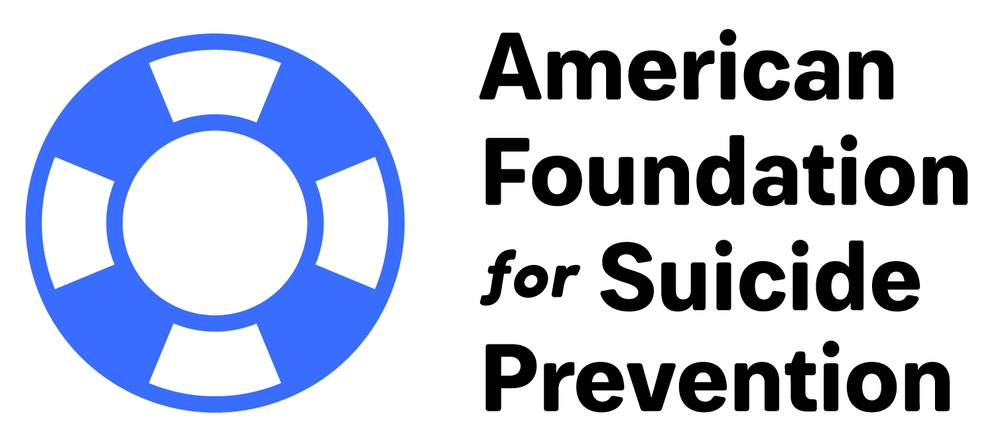 The American Foundation for Suicide Prevention (AFSP) is dedicated to saving lives and bringing hope to those affected by suicide, including those who have experienced a loss.  AFSP creates a culture that's smart about mental health by engaging in the following core strategies:
Funding scientific research
Educating the public about mental health and suicide prevention
Advocating for public policies in mental health and suicide prevention
Supporting survivors of suicide loss and those affected by suicide
The mission of the HERA Ovarian Cancer Foundation is to eliminate ovarian cancer by promoting Health, Empowerment, Research, and Awareness.
HERA Ovarian Cancer Foundation, through its strong network of volunteers, donors and partners, funds and inspires scientific researchers who focus on solving the ovarian cancer problem. HERA seeks collaborative partnerships that broadly expand research, awareness, and education. At the heart of HERA is the underlying premise that women need to have the knowledge and the confidence to fully understand and advocate for the direction of their health care. HERA accomplishes all of the above by offering community events that center on increasing self-esteem and confidence for all participants while raising funds for critical research grants.
Founded in 2002 by a caregiver, the Alzheimer's Foundation of America provides support, services and education to individuals, families and caregivers affected by Alzheimer's disease and related dementias nationwide, and fund research for better treatment and a cure.
The National Alliance on Mental Illness provides advocacy, education, support and public awareness so that all individuals and families affected by mental illness can build better lives.
The Thurgood Marshall College Fund's mission is to ensure student success by promoting educational excellence and preparing the next generation of workforce through student leadership development. 
The Replenish Foundation is creating a wave of Generosity that inspires and shapes the health of communities across America. Through recurring engagement moments, our initiatives bring people together, establishing Generosity as the New gold Standard. Current initiatives, Generosity Feeds and Generosity Packs, are bringing food back to the table for children, and their families, facing food insecurity.
Since 1904, Big Brothers Big Sisters has operated under the belief that inherent in every child is incredible potential. As the nation's largest donor- and volunteer-supported mentoring network, Big Brothers Big Sisters makes meaningful, monitored matches between adult volunteers ("Bigs") and children ("Littles"), ages 5 through young adulthood in communities across the country. We develop positive relationships that have a direct and lasting effect on the lives of young people.
The Autistic Self Advocacy Network (ASAN) seeks to advance the principles of the disability rights movement with regard to autism. ASAN believes that the goal of autism advocacy should be a world in which autistic people enjoy equal access, rights, and opportunities. We work to empower autistic people across the world to take control of our own lives and the future of our common community, and seek to organize the autistic community to ensure our voices are heard in the national conversation about us. Nothing About Us, Without Us!
Generosity Feeds is a national non-profit focused on making a local
impact on child hunger. Since 2011, we have been uniting businesses, faith groups, civic groups, and community members around fighting food insecurity.
The Human Rights Campaign represents a force of more than 3 million members and supporters nationwide. As the largest national lesbian, gay, bisexual, transgender and queer civil rights organization, HRC envisions a world where LGBTQ people are ensured of their basic equal rights, and can be open, honest and safe at home, at work and in the community.
Voodoo Doughnut is a proud sponsor of The Wheels of Justice, a nationally ranked roller derby team that represents the Rose City All-Stars in the competitive Division One arena of the Women's Flat Track Derby Association (WFTDA).